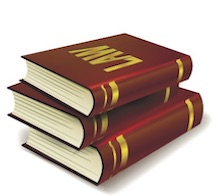 David C. Grow:
David C. Grow joined the firm as an Associate Attorney in 1973 and was appointed to the position of Assistant Corporation Counsel and later, as Corporation Counsel to the City of Rome. In 1977, he became a partner in the firm. In 2019, the firm became a NY limited liability company, continuing in that structure to the present. David Grow has been involved with many civic organizations, having served as President of the United Way of Rome, Rome Area Chamber of Commerce, and the Board of Advisors to the New York State School for the Deaf and local Salvation Amy. He is currently Chairperson of the Oneida County Industrial Development Corporation and, President of The Rome Community Foundation. He also serves on the Financial Committee of Zion Episcopal Church. He served his country in the Army as a Captain in the Judge Advocate General's Corps., from 1969-1972. He is a graduate of The Cornell Law School and St. Lawrence University.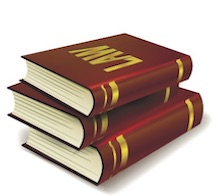 John W. Grow:
John W. Grow is a founding member of the law firm. He resigned from the firm after his election as a New York State Justice of the Supreme Court and served from 1983 to 2009. He then returned to the firm and also served as a Judicial Hearing Officer for New York State's Unified Court System. He is a former Corporation Counsel for the City of Rome, a Fellow of the New York State and Oneida County Bar Associations. He is a past president of the Dyett Fund of the Rome Community Foundation, Board of Visitors, Rome Developmental Center, Jervis Public Library, Rome Salvation Army Advisory Board, Rome Chapter, American Red Cross and Teugega Country Club. He is a member and Elder of the First Presbyterian Church of Rome. He served as a US Army Officer and was a Member of its Reserve Corps. He is a graduate of St. Lawrence University and the Cornell Law School.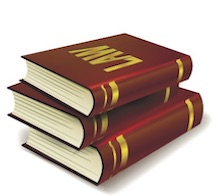 Theresa M. Girouard:
In January, 2023, Theresa M. Girouard associated herself with the firm, as counsel to the firm. Her prior experience includes legal work as a sole practitioner, legal clerk to the Onondaga County District Attorney's Office, Consultant to the American Bar Association and an advisor and coordinator of various family law related providers and guardians, focusing particularly on child abuse issues and elder exploitation. She is a member of the New York State, Oneida County, (past President) and Rome Bar Association (past President) and a member of coalitions relating to family law. She is a graduate of Suny College of Technology and the Syracuse University College of Law (Juris Doctor), and is certified by the Courts as an attorney for children, Guardian and Court Evaluator for incapacitated persons.